Expressive Eyes
As long as face masks remain extremely important to wear, beauty fans will adapt by going all out with eye makeup. We've all are a force to use our eyes to show off our personalities and emotions—even how we communicate, and it's been a fun experiment with colorful liners, textured shadows, and slick lashes.
 Celebrity makeup artist Shadi Malek predicts that neon shadows like lime green will be this season's hero look.
"Summer 2021 is all about the unique eye makeup—whether it's an asymmetrical graphic liner, pops of color, dramatic lashes—it's all about saying wow with your eyes," Malek says.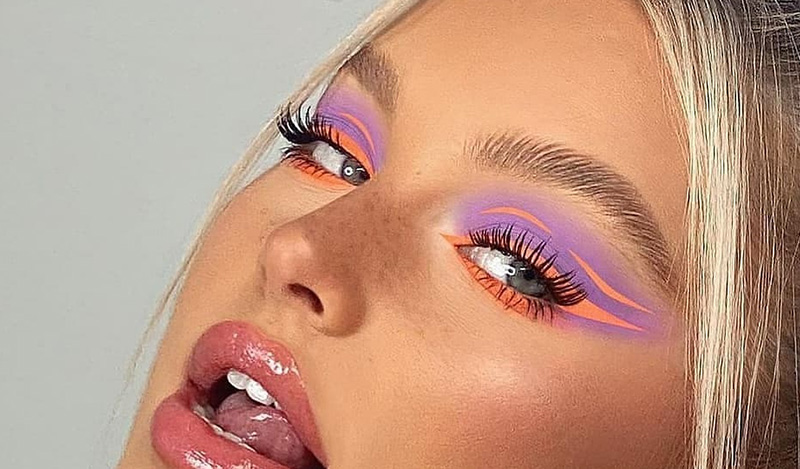 Nostalgic Makeup
Soft, pale pink has been popular for a long time,
but I believe we're now moving into more muted colors such as tans, sage greens, pistachios, and baby blues.
"Everything is nostalgic right now, so I'm seeing a lot of graphic liner looks, white eyeliner, and baby blue eyeliner. "People are also turning away from shimmers." They're boosting mattes and making everything look like a throwback to the '90s."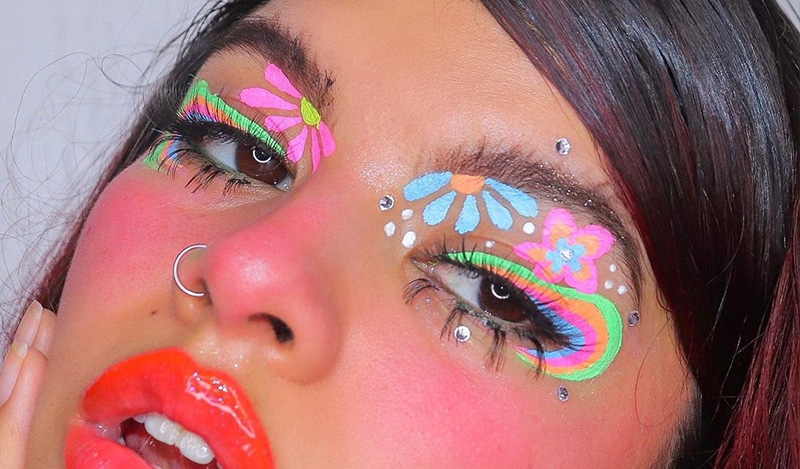 Natural Foundation
Full-coverage foundation is not going away." However, how you apply it may change as a more natural-looking complexion—with varying tones, freckles, and moles—takes the wheel. As long there are people who don't always have the most perfect skin, someone will the perfect coverage, and that's fine; those products will still do well.
Uplifting Color
Do you find yourself reaching for colors you wouldn't normally choose, such as a baby blue lid or a sparkly purple lip? "Color has such a powerful ability to uplift us.