Do you have hesitation about the Duochrome Flakes?
Ok, now. let us reply some questions about the duochrome Flakes.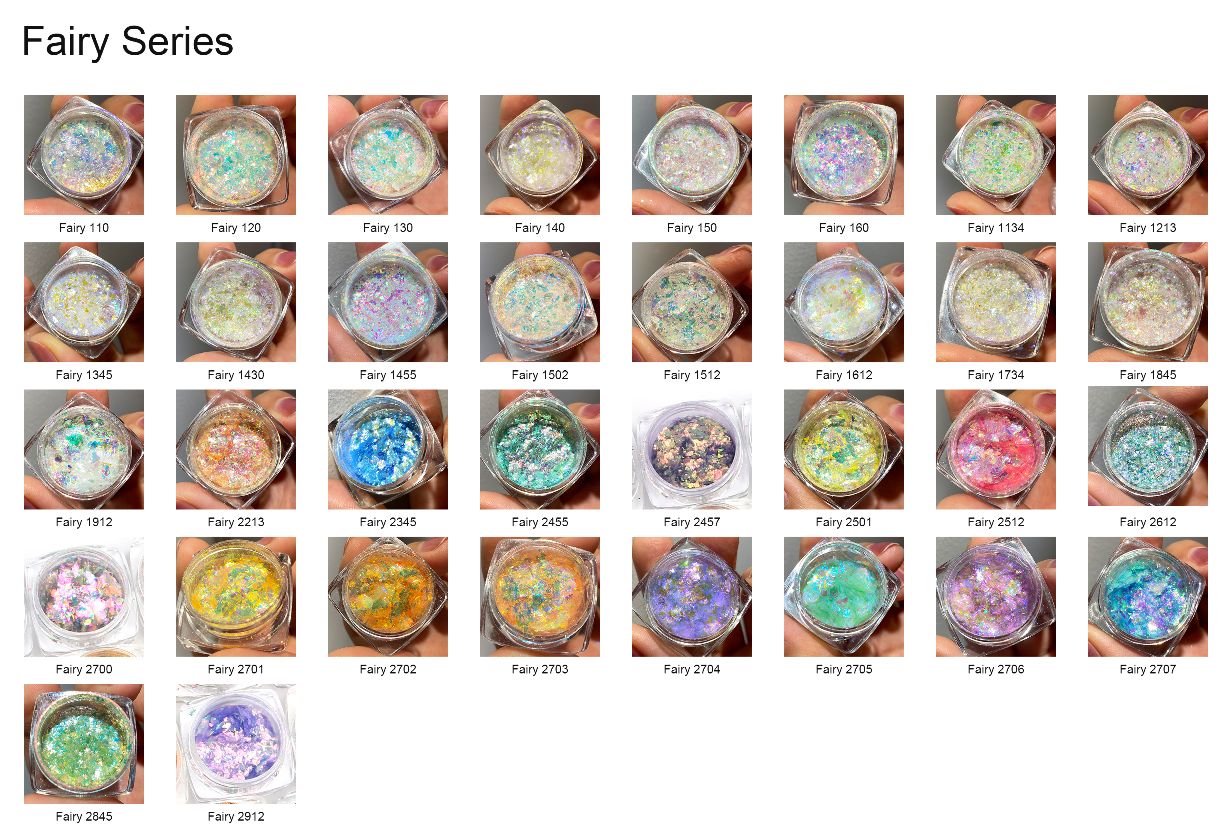 What is Duochrome Flakes?
Duochrome Flakes are a colour shift flake iridescent glitter.  
The flakes appear to be different colours depending on the viewing angle.  They can be used for eyeshadow and used for eye makeup decoration.
How to use the Duochrome Flakes?
To apply dab flakes on using Our Glitter brushes. Can be applied without adhesive or paired with the Glitter Mixer for more coverage, longer wear, and a more dramatic effect. 
Best applied to eyes on top of a buttery shadow or primer (Glitter mixer or cosmetic glitter glue works )
and the duochrome falkes can be applied over lipstick and nails.
What is the feature of Duochrome Flakes?
The duochrome flakes are large but very light and soft.
The color changes depending on the angle of the light hitting them.
These do not contain glitter/plastics