Temporary Teeth Whitening White Tooth Polish Customized Brand SFX Makeup Tooth Paint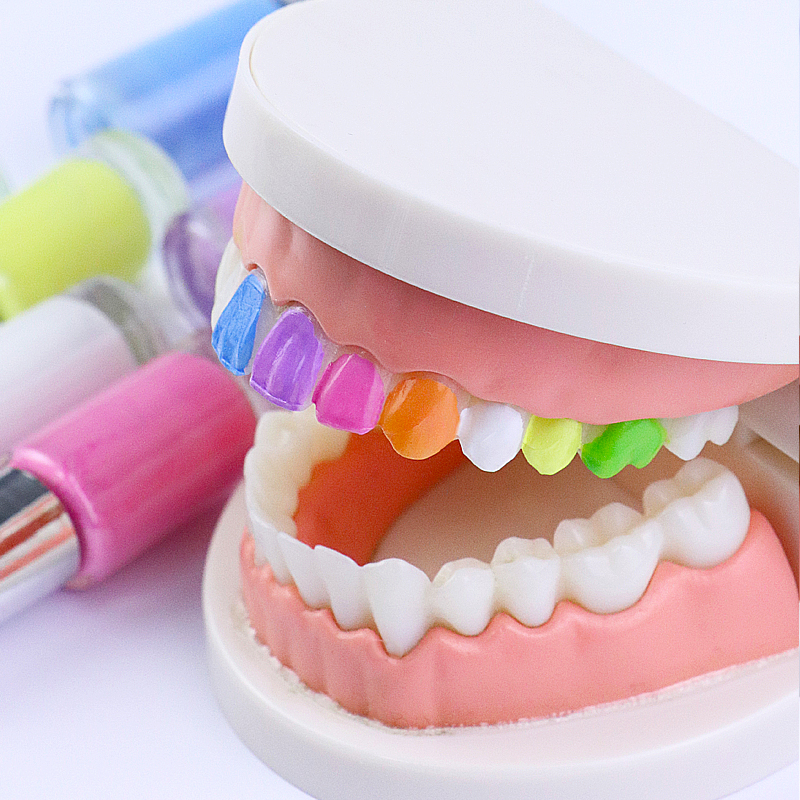 Tooth FX is a professional, high-quality, non-toxic, paint-on tooth color.
Available in a variety of colors for different effects,
Tooth FX stays on strong, but can be removed quickly and easily with isopropyl alcohol or toothpaste.
Paint on dry teeth for desired effect. Tooth F/X can be removed by applying a small amount of isopropyl alcohol on a cotton swab
and wiping the Tooth F/X off or by brushing teeth with toothpaste.